Building the Digital Divide (BDD)
BDD Current Education and Digital Inclusion Initiatives
In Additional to Pass Notable Accomplishments
The Read By Five Initiatives:
BDD's "Read by Five Initiative" has provided computers containing a pre-k curriculum, educational software to over 600 schools, and Childcare Centers. BDD's Read by Five Initiative is designed to improve the Academic performance levels of children by teaching children how to read by five. BDD installs on all computers the Read By (5) Computerized Texas Essential Knowledge and Skills (TEKS) oriented Read By (5) Curriculum. The Read By (5) Preschool Computerized Curriculum is Teacher and Student user friendly. BDD's Read by (5) Curriculum is endorsed by Dr. Rod Paige, Former Secretary of Education, and by the Education Committee of the NAACP.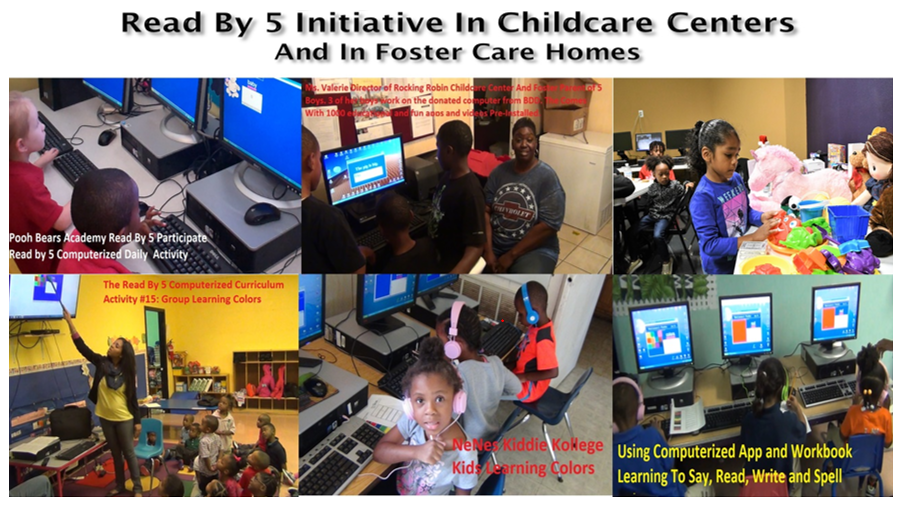 The Computer Olympics:
In 2004 BDD held its first Computer Olympics Challenge Competition for children who attend Child Development Centers, After School Programs, and Youth Center Summer Programs. Children compete in (14) different educational categories, such as math, spelling, keyboarding, Flag identification, and memory tests. The age range
of students is 2-12. Winners in each student age category are awarded medals (bronze, silver and gold). The Gold winner in each student category is awarded a new completely programmed BDD Read by Five Computer.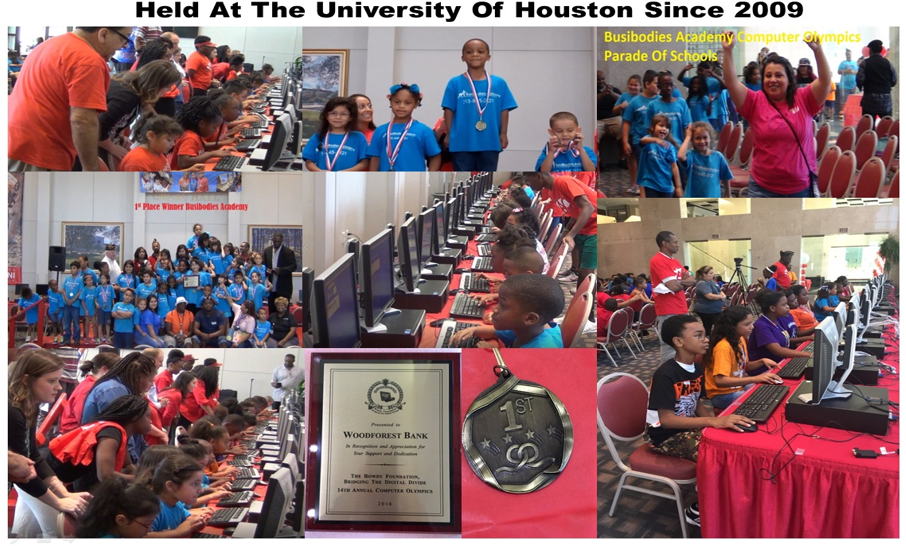 Apartment Virtual Learning Computer Centers:
Virtual Computer Centers are installed in low-income apartment complexes, churches, community centers, and City of Houston Parks and Recreation Facilities. BDD's Computer Centers are utilized for STEM Oriented activities, after school homework assistance, online classes, computer literacy training for middle and high school students, adult literacy training/education, and much more. BDD's goal is to establish Virtual Learning Computer Centers in every apartment community throughout Houston as well as the United States.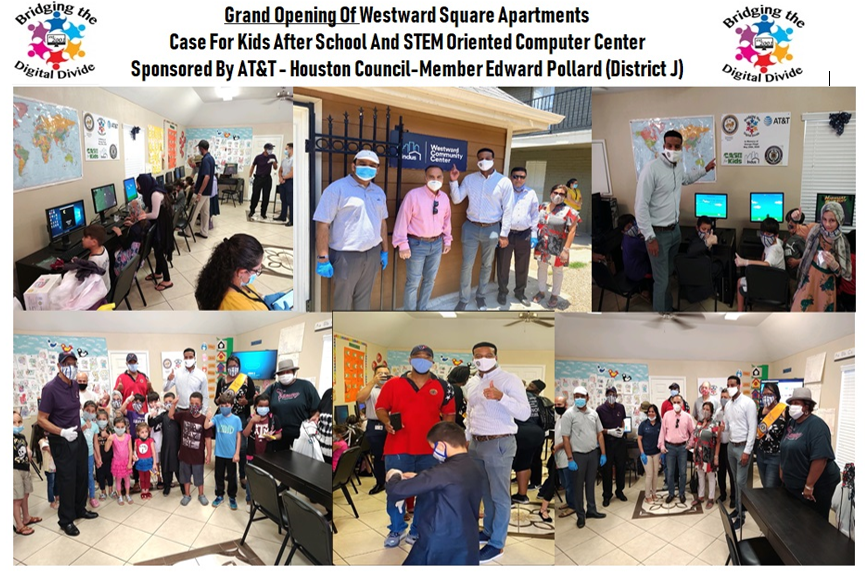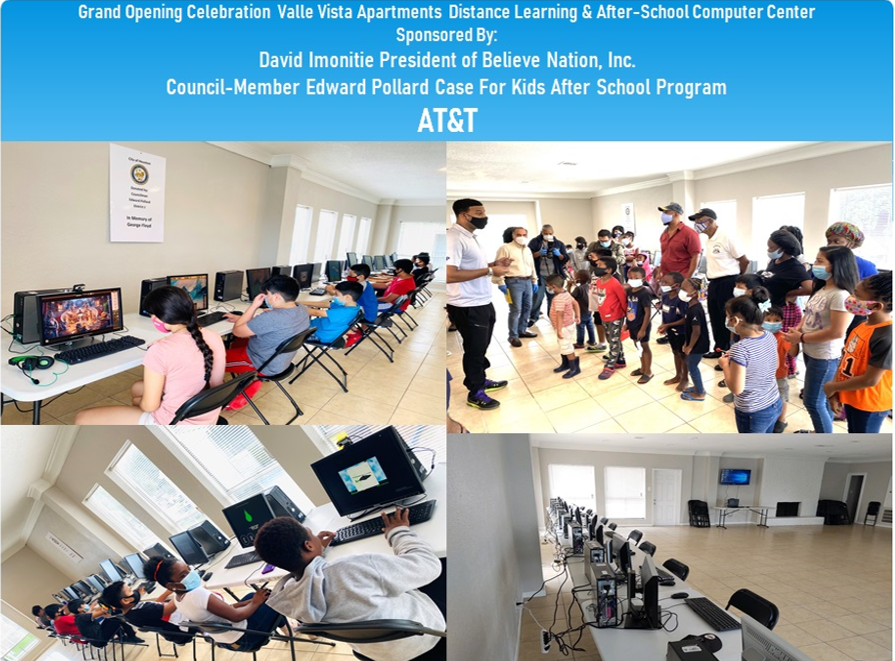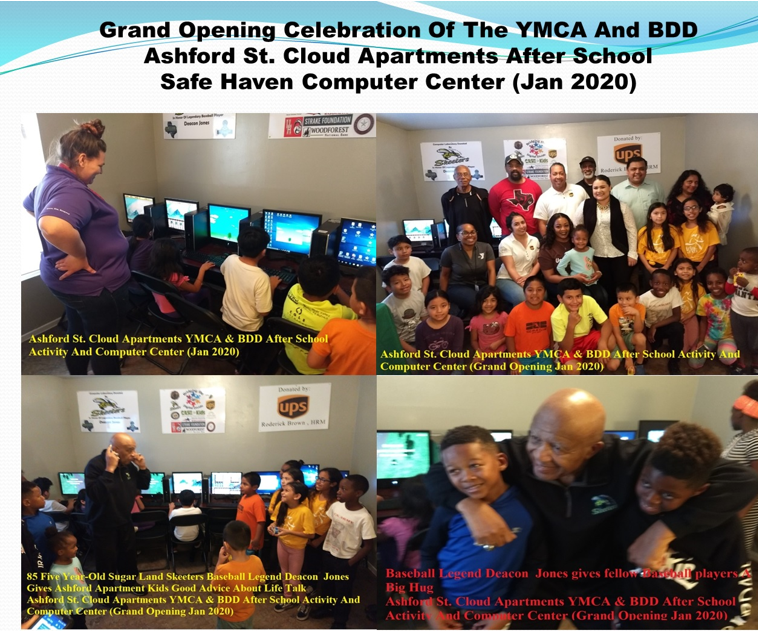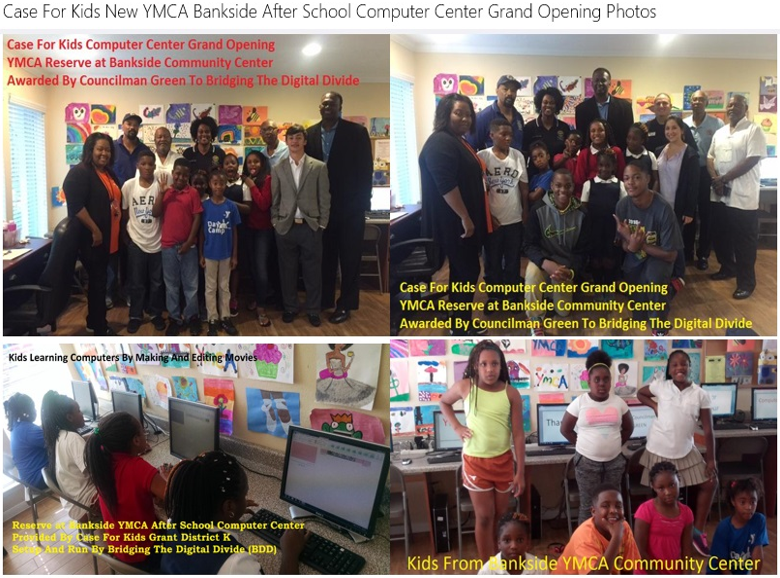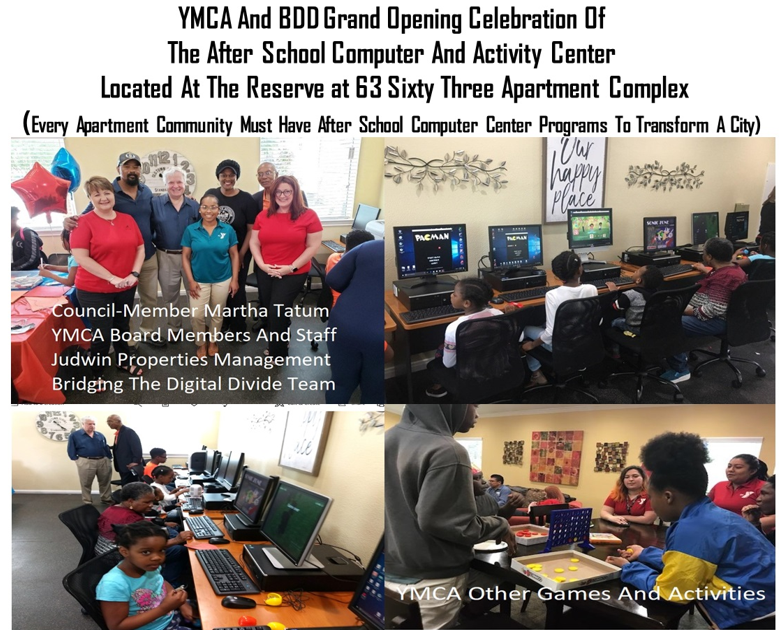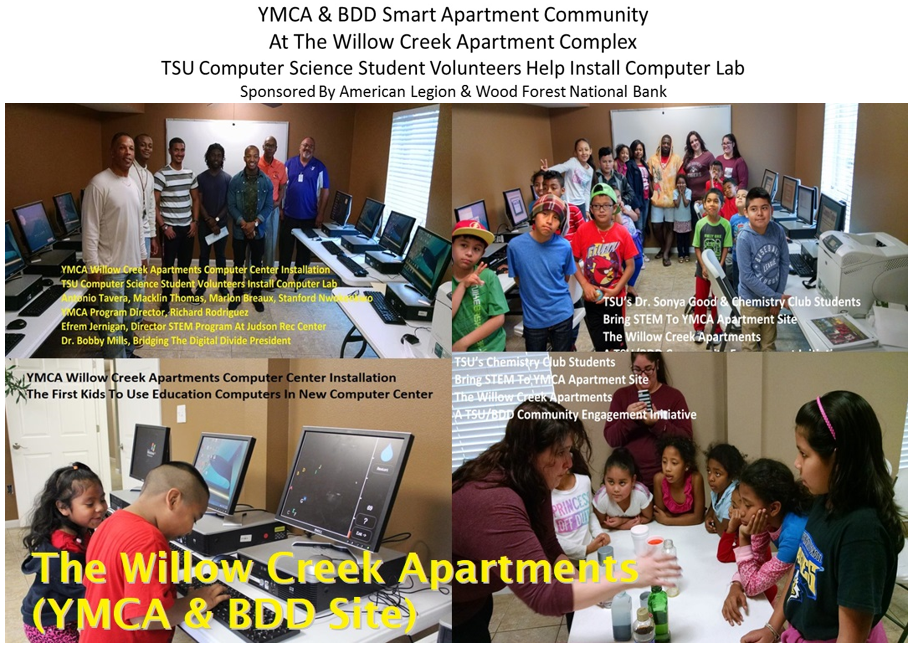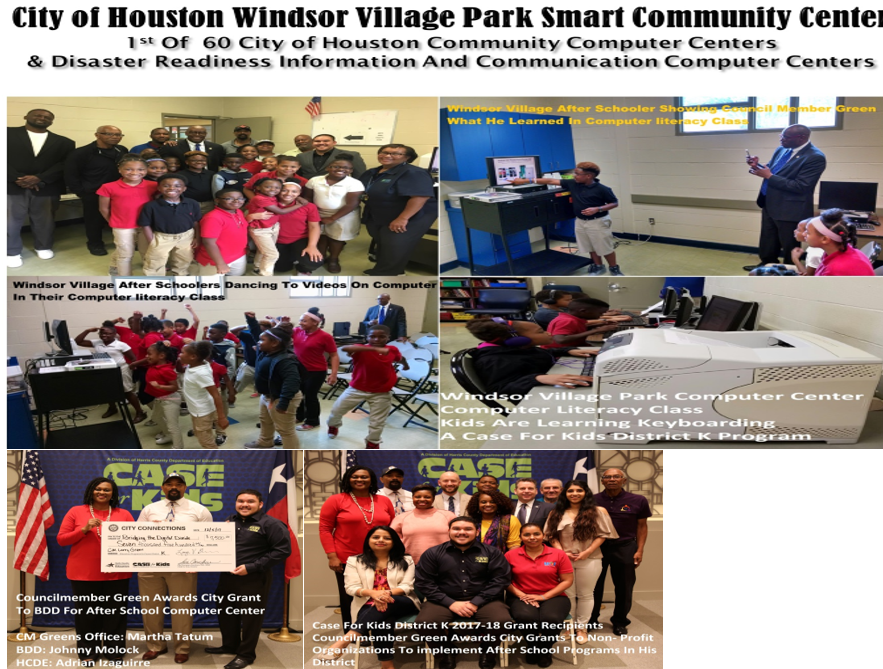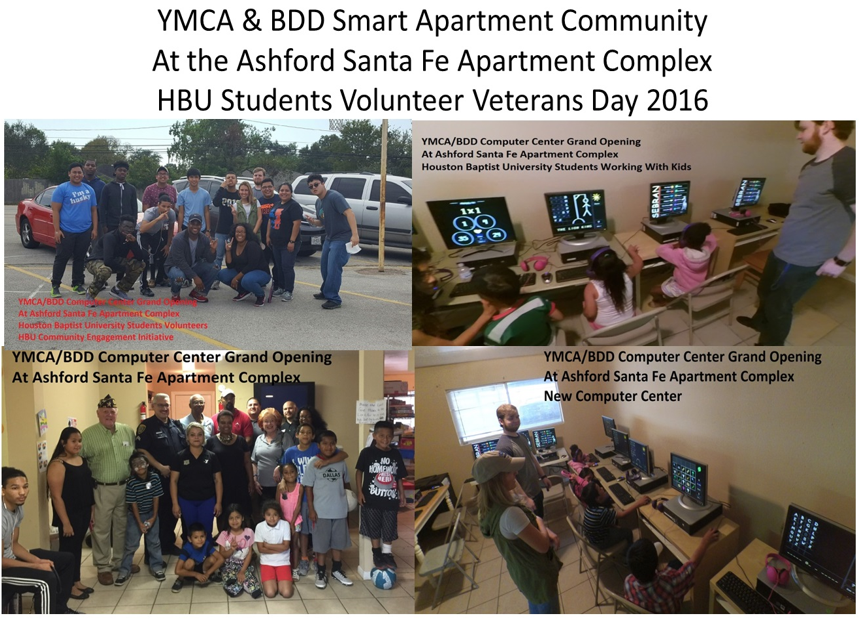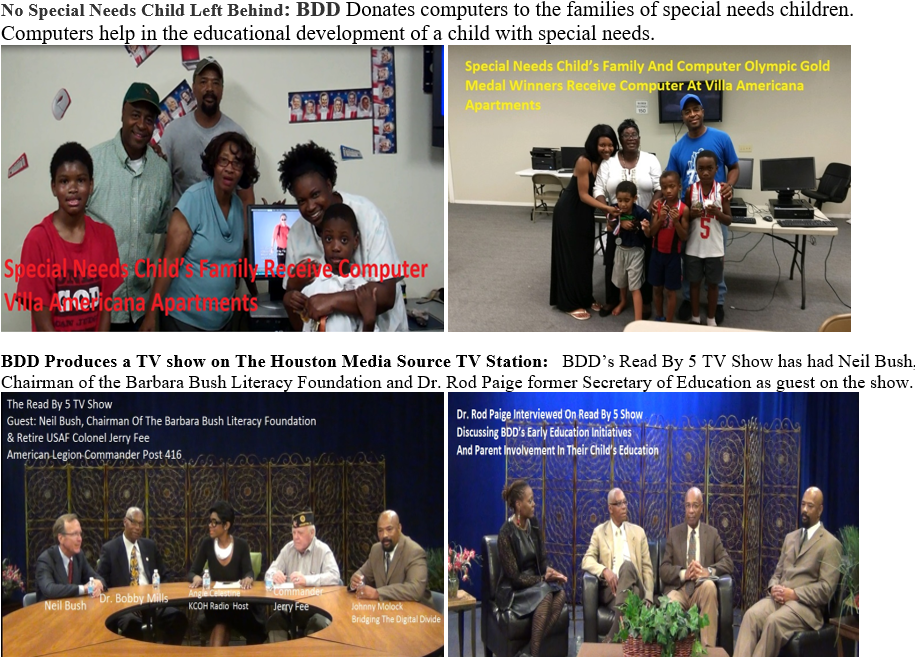 BDD partnered with American Legion Post (416) to donate over (400) computers to Veterans and their families. During Christmas (2011) Post (416) partnered with BDD to feed, donate (200) computers to veteran families, and high school students. Monthly the Texas Workforce Commission referred unemployed veterans who needed computers to BDD, and Post (416). The majority of these veterans participated in the VRAP Program (Veterans Retraining Assistance Program) as well as attended HCC

Katrina Computer Center:
BDD Established and maintained an Information Technology Center at the George R. Brown Convention Center during the Hurricane Katrina evacuee crisis. BDD's computer technology center provided registration services to a population of over 7,000 evacuees, 1,500 of whom were residing at the Convention Center.

Installed First Wi-Fi Network At Houston Area Apartment Complex:
BDD established the first Wi-Fi Network at a HUD property designed for the elderly, and Physically Challenged. The project provided free computers, and Internet to the residents of the Independence Hall Apartment Complex. Wireless Internet connectivity is a valuable amenity for elderly and physically Challenged Americans, because it gives them 24/7 access to needed social services from local, state and federal governmental agencies.