BDD President: Dr. Bobby Mills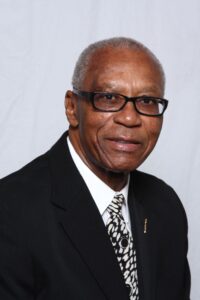 Dr. Bobby Mills, President Bridging The Digital Divide. As president Dr. Mills is responsible for insuring the BDD is performing its mission as stated in the bylaws of the 501 (C) (3) Document. He will also works with public relations and the fundraising efforts. Dr. Mills is a professional sociologist with a doctorate degree from Syracuse University. He has worked at major universities in New York, Illinois, Washington DC, and Texas. For almost twenty years he served in various capacities at Texas Southern University.
BDD Technical Director: Johnny Molock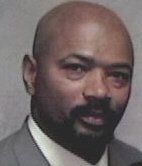 Johnny Molock BS, MBA, Microsoft Certified Professional (MCP): As Technical Director of Bridging The Digital Divide Inc, Johnny provides technical leadership and the necessary vision to fulfill BDD's mission. Under Johnny's technical leadership BDD developed and implemented BDD's Read By 5 Initiative, Safe Haven Computer Initiative and Computer Olympics. Johnny created over two hundred Information Technology Centers throughout the Houston area. BDD established the first Wireless Internet Community in Houston at the Independence Hall apartment complex for the physically challenged. BDD established and maintained computer technology centers at the George R. Brown Convention Center for Katrina victims. Because of that initiative the Houston Endowment and the National Cristina Foundation provided funds and resources to create information technology centers for organizations supporting the Katrina relief effort. (15 Information Technology Centers were established. The ITC's are used for the following: job training, pre-school education, after school programs, Internet access, FEMA and Red Cross assistance. Prior to Bridging The Digital Divide Johnny served as technical director for "Technology For All": where he and his technical team established over 100 information technology centers in community base organizations throughout the Houston area. Johnny also worked at Texas Southern University as Director of Academic Computing & Networking Services. While at TSU Johnny designed and setup TSU's first web page and Johnny's department was the first to provide e-mail to faculty and students. While serving in the United State Air Force Johnny received the US Air Force commendation medal for valor. Johnny is married with three kids.
STEM Activity Coordinator and Teacher: Ashley Blanton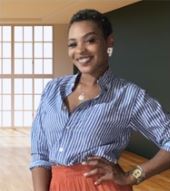 Helps manage WI-FI parks and Apartment Technology Centers
Manage After-School Activities at Apartment Technology Centers
Teach BDD's computerized literacy classes at Apartment Technology Centers
Additional Duties: Lab Assistant providing computer users with software and hardware assistance, ZOOM meeting assistance as well as other center activities
Part-Time BDD Staff Members
Community Outreach Coordinator: Ricky Winslow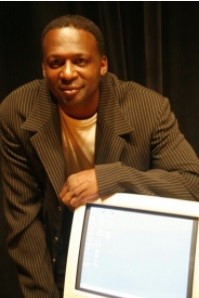 A former University of Houston basketball star and one of the final members of the school's famed Phi Slamma Jamma teams. Ricky develops and implements programs for BDD. It was Ricky's ideal to have a Computer Olympic Challenge. Ricky is also president and founder of our sister organization the ROWDY Foundation. ROWDY offers a mentoring program that seeks to nurture the mental, physical, cultural, emotional, and psychological needs of adolescents and young adults. Winslow starred at UH from 1983-87, playing in the 124 games and scoring 1,548 points. He also played on the Cougars' 1983-84 NCAA Tournament Final Four team with Akeem Olajuwon. The Houston native was taken in the second round in the 1987 National Basketball League draft by the Chicago Bulls and played a season with the Milwaukee Bucks before moving to Europe to play professional basketball.
Computer Technician & Networking Specialist: Jeff Evans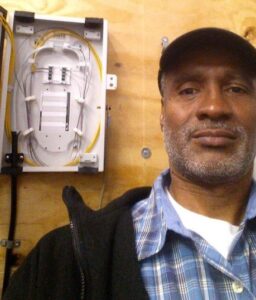 Jeff's duties include installing computers, routers and other hardware in computer centers at community centers, apartment complexes and the BDD Computer Olympics; updating and repairing existing computers and troubleshooting problems with hardware and the aforementioned. It is the technician's job to oversee and boost the Internet connectivity and performance of the computer center networks. Technicians also monitor the day-to-day operations of the computer oriented educational activities in the computer centers. Technicians also aid in installing, upgrading software for all the computer systems. Technicians also assess PCs/ laptops, hardware and software of the network, and other devices to identify potential issues. They also install, maintain, resolve, and examine network cabling. Technicians promptly troubleshoot issues to ensure that computers and network equipment are always up and working. Technicians also explain technical issues to personnel belonging to non-technical backgrounds that support and work at the computer centers.